Fungal hidrocarbonoclasticbiocatalysts of the genreAspergillusfor water descontamination with Polycyclic Aromatic Hydrocarbons(PAHs)
Abstract
The use of fungi as catalysts for the decontamination of water is a useful tool in environmental biotechnology, since it allows the development of technologies that can be used in the recovery of aquatic ecosystems impacted by oil. The ability to remove polycyclic aromatic hydrocarbons (PAHs) from water with fungal catalysts Aspergillus species Aspergillus niger and Aspergillus flavus isolates Bay Amuay, spreading inoculums were used to measure the hidrocarbonoclastic capacity by determining the increase in assessed biomass dry weight and by decreasing the concentration of PAHs microcosms spectrophotometrically. Fungal removal percentages catalysts showed 70 % -80 % between one and three months and 100 % per year. Finally a technological process scheme for reducing environmental liabilities based on green chemistry is proposed.
Keywords: Aspergillus niger, Aspegillus flavus, PAHs, environmental biotechnology,             Amuay Bay.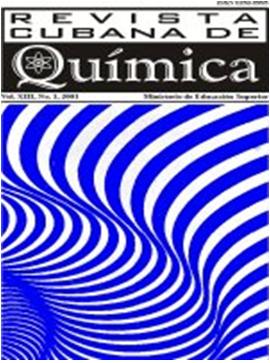 Downloads
How to Cite
Araujo, J., Yegres, F., Barreto, G., Antequera, A. A., Depool, B., & Rojas, Y. (2016). Fungal hidrocarbonoclasticbiocatalysts of the genreAspergillusfor water descontamination with Polycyclic Aromatic Hydrocarbons(PAHs). Revista Cubana De Química, 28(2), 703–735. Retrieved from https://cubanaquimica.uo.edu.cu/index.php/cq/article/view/1153
License
This journal provides immediate open access to its content, based on the principle that offering the public free access to research helps a greater global exchange of knowledge. Each author is responsible for the content of each of their articles.