Mathematic Stability Studies of the Steady-State in the Electrosynthesis of Oxidated Polipirrol with CoO(OH)
Abstract
The electrochemical synthesis of overoxidated polypirrol with the cobalt oxy-hydroxide at constant voltage was mathematically represented. The process has been analyzed by means of steady-state stability theory and bifurcation analysis. The steady-state stability requirements and oscillatory and monotonic instability conditions have been obtained. The behavior of the system was compared with the behavior of analogous systems.
Keywords: polypirrol, Cobalt Oxy-hydroxide, steady-state stability, polymeric compounds, electrochemical oscillations.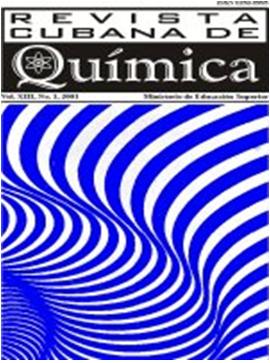 Downloads
How to Cite
Tkach, V., Oliveira, S. C. de, Cherkaoui, M., Ojani, R., & Yagodynets, P. I. (2017). Mathematic Stability Studies of the Steady-State in the Electrosynthesis of Oxidated Polipirrol with CoO(OH). Revista Cubana De Química, 29(2), 167–179. Retrieved from https://cubanaquimica.uo.edu.cu/index.php/cq/article/view/2493
License
This journal provides immediate open access to its content, based on the principle that offering the public free access to research helps a greater global exchange of knowledge. Each author is responsible for the content of each of their articles.