Formación de estructuras tipo flores basadas en fosfato de cobalto e hidrógeno: Influencia del alcohol polivinílico y el pirazol
Abstract
Los compuestos de fosfato han sido objeto de estudio debido a sus posibilidades de ser usados en catálisis, optoelectrónica y óptica entre otras aplicaciones. En el presente trabajo nuevas estructuras tipo flores con forma radial acicular basadas en fosfato de cobalto e hidrógeno con pétalos de alrededor de 100–300 nm se obtuvieron por síntesis química. El uso de alcohol polivinílico y pirazol en la disolución inicial mostraron su influencia en la variación del tamaño y características de las estructuras tipo flores obtenidas. En este caso los pétalos de las flores se hacen más agudos, lo cual lleva al incremento de la superficie específica y facilita cubrir e impregnar las estructuras con otras sustancias para formar heteroestructuras. Palabras clave: fosfato de cobalto, estructuras tipo flores, síntesis química.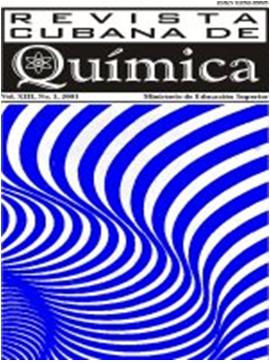 Downloads
How to Cite
Iribarren-Alfonso, A., López-Marzo, A., & Labrada-Rodríguez, Ángel. (2017). Formación de estructuras tipo flores basadas en fosfato de cobalto e hidrógeno: Influencia del alcohol polivinílico y el pirazol. Revista Cubana De Química, 30(1), 45–54. Retrieved from https://cubanaquimica.uo.edu.cu/index.php/cq/article/view/3147
License
This journal provides immediate open access to its content, based on the principle that offering the public free access to research helps a greater global exchange of knowledge. Each author is responsible for the content of each of their articles.