Ciencia de los Polímeros en la Universidad de la Habana
Abstract
En Cuba, en los primeros años de la década del 70, en la Escuela de Química de la Universidad de la Habana (UH), el Profesor Gandini introdujo la enseñanza de los Polímeros y creó un grupo de investigación en esta área que permitió un desarrollo sostenible de la enseñanza. El Departamento de Química-Física asumió la enseñanza de los Polímeros junto a otros temas afines. Se desarrollaron los Planes Unificados A, B y C desde la década de los 70 hasta 2009; en el Plan de Estudios D emergen como asignatura propia con el nombre de Materiales Poliméricos. Paralelamente se ha desarrollado el posgrado y diferentes cursos sobre polímeros han sido impartidos en la Facultad de Química de la UH, Tesis de Maestrías y Doctorados se discuten sistemáticamente, lográndose consolidación y buen nivel en la Ciencia de los Polímeros en la UH.
Palabras clave: polímeros, Historia de la Enseñanza, planes de estudio unificados, primeros doctores graduados en Cuba.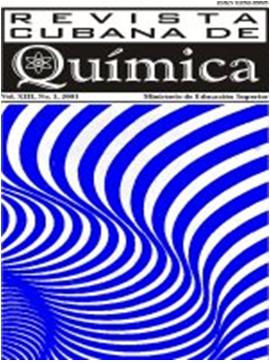 Downloads
How to Cite
Galego-Fernández, N., & Rozsa-Galego, C. (2017). Ciencia de los Polímeros en la Universidad de la Habana. Revista Cubana De Química, 30(1), 77–89. Retrieved from https://cubanaquimica.uo.edu.cu/index.php/cq/article/view/3153
License
This journal provides immediate open access to its content, based on the principle that offering the public free access to research helps a greater global exchange of knowledge. Each author is responsible for the content of each of their articles.