Estudio de estabilidad de tabletas de carbón y pepsina obtenidas con carbón activado cubano
Abstract
El presente trabajo tiene como objetivo realizar un estudio comparativo entre dos lotes preliminares de 5 440 tabletas de carbón-pepsina c/u, para zona climática IV, empleando carbón activado de producción nacional (CA/ML) y de un proveedor calificado: Norit E (Holanda). Los materiales fueron caracterizados con N2 a 77 K reportando áreas superficiales de 721 m2/g (CA/ML) y 869 m2/g (CA/NE) respectivamente. Una vez evaluados todos los parámetros físico-químicos y tecnológicos de las tabletas, las que fueron envasadas para estudio acelerado y vida de estante,se evalúa las propiedades físico-mecánicas, tecnológicas, químicas y microbiológicas. Un estudio T-test para la media entre ambos lotes demostró que no existe diferencias significativas (α=95 %) para ambos estudios: acelerado y vida de estante. Ambos lotes presentaron muy buena estabilidad en todos los parámetros establecidos. Los resultados indican que CA/ML puede ser considerado posible candidato que garantice un medicamento con buena calidad hasta los treinta meses.
Palabras clave: carbón y pepsina, carbón activado, estabilidad acelerada, vida de estante.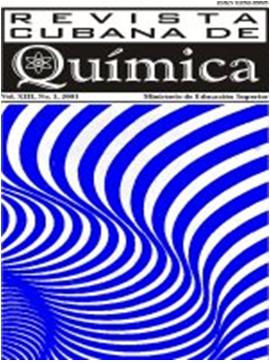 Downloads
How to Cite
Rey-Mafull, C. A., Llópiz-Yurell, J. C., Hotza, D., & García-Gallardo, R. (2017). Estudio de estabilidad de tabletas de carbón y pepsina obtenidas con carbón activado cubano. Revista Cubana De Química, 30(1), 160–174. Retrieved from https://cubanaquimica.uo.edu.cu/index.php/cq/article/view/3175
License
This journal provides immediate open access to its content, based on the principle that offering the public free access to research helps a greater global exchange of knowledge. Each author is responsible for the content of each of their articles.