Theoretical Investigation of Carbon Nanotubes as Nano Test-tube
Abstract
The quantum calculations (MINDO/3) performed on the structural properties of the CNTs upon adsorption of several glycine and butyric acid radicals. The N-centered glycine and the butyric acid (C1-centered) radicals have most stable complexes with CNT.The diameter and length of the CNT on the anti-binding energies between these two biomolecules with the CNTs show a decrease as the CNT diameter increases while the binding energies increase with CNT length increase. The N-centered glycine radicals prefer to bond at the end of the CNTs while the fatty acid molecules prefer that at the middle of the inside surface of the CNT.
Keyword: nanotubes, semi-empirical methods, interaction, biomolecules.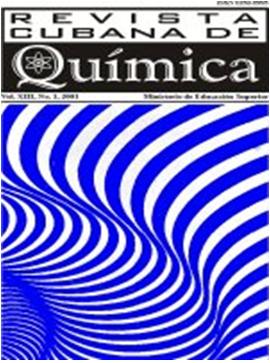 Downloads
How to Cite
Al-anber, M. (2016). Theoretical Investigation of Carbon Nanotubes as Nano Test-tube. Revista Cubana De Química, 28(3), 793–804. Retrieved from https://cubanaquimica.uo.edu.cu/index.php/cq/article/view/1550
License
This journal provides immediate open access to its content, based on the principle that offering the public free access to research helps a greater global exchange of knowledge. Each author is responsible for the content of each of their articles.