Physiochemical Characteristic of Modified Activated Carbon of Coconut Shells Modified with HNO3
Abstract
It was studied the effect of the chemical modification with diluted solutions of nitric acid in the physiochemical characteristics of the activated carbon of coconut shells. The changes in the superficial chemistry of adsorbent materials were evaluated by means of several methods of chemical analysis: Bohem Tritation, pH Tritation and Proxime Analysis according to the ASTM norms. The modification process increased the oxygenated acid superficial groups in a proportional way to the concentration of acid nitric solution; this caused a reduction of the pH, the pH in the zero charge point, the ash content and the soluble compounds in water and acid. The decrease of pH in the zero charge point and the increase of moisture content, constituted positive aspects for the possible employment of the adsorbent material in the removal of cations in aqueous solutions.
Keywords: activated carbon, chemical modification, superficial chemistry.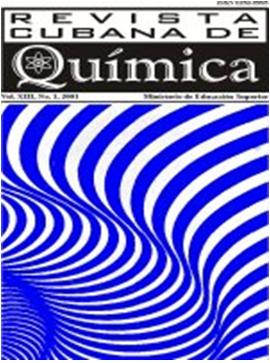 Downloads
How to Cite
Hernández−Rodríguez, M., Otero−Calvis, A., Falcón−Hernández, J., & Yperman, Y. (2017). Physiochemical Characteristic of Modified Activated Carbon of Coconut Shells Modified with HNO3. Revista Cubana De Química, 29(1), 26–38. Retrieved from https://cubanaquimica.uo.edu.cu/index.php/cq/article/view/1986
License
This journal provides immediate open access to its content, based on the principle that offering the public free access to research helps a greater global exchange of knowledge. Each author is responsible for the content of each of their articles.