Influence of the Culture Conditions on the Growth and Cell Wall Content in a Flocculent Strain of Kluyveromyces Marxianus
Abstract
Polysaccharides from yeast cell wall show immunomodulatory, prebiotic and hypocholesterolemic effects. In this study, the influence of culture conditions on growth and content of the cell wall in a flocculent yeast strain of Kluyveromyces marxianus was evaluated. It was found that the average content of the cell wall ranged according to usually referred values (15-30%); this one was affected by nitrogen and carbon sources and temperature, mainly. A negative correlation between cell wall content and biomass concentration was observed; the latter constitutes the most important factor in cell wall production by the yeast. The total carbohydrates content in cell wall was hardly influenced by the nutritional and physic factors of the culture. These results suggest that the culture conditions are of special significance for the development of production processes of cell wall preparations in yeasts.
Keywords: Kluyveromyces marxianus, yeast, cell wall, culture conditions.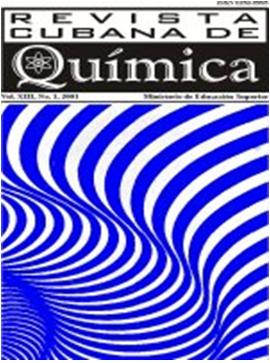 Downloads
How to Cite
Serrat−Díaz, M., Vallejo−Vidal, J. A., Ageitos−Martínez, J. M., Llauradó-Mauri, G., Urdaneta−Laffita, I., & Villa, T. G. (2017). Influence of the Culture Conditions on the Growth and Cell Wall Content in a Flocculent Strain of Kluyveromyces Marxianus. Revista Cubana De Química, 29(1), 89–102. Retrieved from https://cubanaquimica.uo.edu.cu/index.php/cq/article/view/1994
License
This journal provides immediate open access to its content, based on the principle that offering the public free access to research helps a greater global exchange of knowledge. Each author is responsible for the content of each of their articles.