Metodología para la formación experimental del profesional de la carrera Licenciatura en Educación Química
Abstract
La carrera Licenciatura en Educación Química debe formar profesionales con una preparación didáctica que les permita dirigir la actividad experimental de los programas escolares. En este sentido, un papel determinante lo desempeña la Disciplina Química General, que incluye entre los contenidos, el sistema de conocimientos y habilidades. La experiencia de un grupo de docentes en esta disciplina ha permitido diseñar una metodología para el desarrollo de las actividades experimentales. La misma tiene su base en la aplicación del método experimental, para lo que fue elaborado un folleto de actividades con un enfoque investigativo, que se encuentra al alcance de todos. Se consultaron especialistas de la disciplina en diferentes universidades y se tuvo en cuenta el criterio de los estudiantes. La aplicación de las actividades ha evidenciado el desarrollo de las habilidades de los estudiantes en la realización de la actividad experimental.
Palabras clave: actividad experimental, método experimental, enfoque investigativo, independencia cognoscitiva.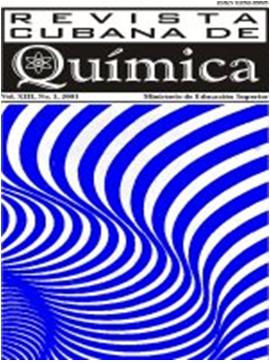 Downloads
How to Cite
Mancebo-Rivero, O. D., Moreno-Toiran, G., & Miguel-Guzmán, V. de. (2017). Metodología para la formación experimental del profesional de la carrera Licenciatura en Educación Química. Revista Cubana De Química, 30(1), 13–26. Retrieved from https://cubanaquimica.uo.edu.cu/index.php/cq/article/view/3143
License
This journal provides immediate open access to its content, based on the principle that offering the public free access to research helps a greater global exchange of knowledge. Each author is responsible for the content of each of their articles.