Aplicación de modelos simplificados para la dispersión de contaminantes atmosféricos. Caso de estudio
Abstract
El presente trabajo tiene como objetivo realizar un análisis comparativo de los diferentes modelos de dispersión atmosférica simplificado en modo View tipo I, según establece la Norma Cubana NC 1059:2014, aplicados a un caso de estudio. Para ello se emplearon las interfaces de los modelos Berlyand, SCREEN3 y Web Gauss. Las concentraciones máximas obtenidas a través de los modelos de Nivel I muestran similitud, no comportándose así, las distancias a las cuales se alcanzan dichos valores. Las menores distancias se obtuvieron a través del Berlyand, lo cual limita en gran medida el análisis espacial de la dispersión de los contaminantes. La importancia de este trabajo radica en que permite demostrar, que estos simuladores pueden resultar en la práctica una valiosa herramienta a emplear por las propias industrias, con vista a evaluar el impacto de las emisiones desde fuentes puntuales.
Palabras clave: contaminantes atmosféricos, modelos de dispersión, calidad del aire.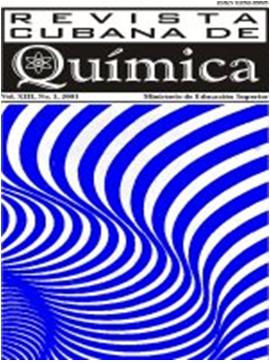 Downloads
How to Cite
Ordoñez-Sánchez, Y. C., Reinosa-Valladares, M., Hernández-Garces, A., & Canciano-Fernández, J. (2017). Aplicación de modelos simplificados para la dispersión de contaminantes atmosféricos. Caso de estudio. Revista Cubana De Química, 30(1), 90–103. Retrieved from https://cubanaquimica.uo.edu.cu/index.php/cq/article/view/3155
License
This journal provides immediate open access to its content, based on the principle that offering the public free access to research helps a greater global exchange of knowledge. Each author is responsible for the content of each of their articles.