Philately and Teaching of Chemistry: an Example Using the Ideal Gas
Abstract
This article presented fifty-seven postage stamps issued by different countries to do one description didactics of the ideal gases: begins with examples of gaseous matter (air, natural gas, carbon dioxide, fluorine, oxygen, ozone, etc.), we continue with a development historical of the gases (Paracelsus, Helmont, Cavendish, Priestley and Lavoisier). The disciplinary aspects with the variables and units of the equation of state (pressure, temperature, volume and amount of substance); finally, relate with postage stamps the laws (Boyle, Charles, Gay-Lussac and Avogadro) and the molecular kinetic theory of gases (van der Waals, Joule, Maxwell, Boltzmann and Gibbs). Keyword: ideal gas, teaching of Chemistry, philately, postage stamp.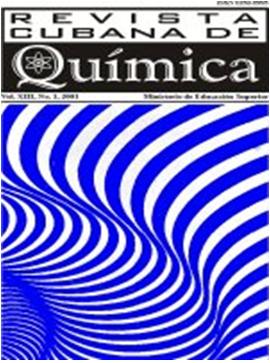 Downloads
How to Cite
Martínez-Reina, M., & Amado-González, E. (2016). Philately and Teaching of Chemistry: an Example Using the Ideal Gas. Revista Cubana De Química, 28(3), 843–869. Retrieved from https://cubanaquimica.uo.edu.cu/index.php/cq/article/view/1593
License
This journal provides immediate open access to its content, based on the principle that offering the public free access to research helps a greater global exchange of knowledge. Each author is responsible for the content of each of their articles.