A Two-Step Purification Procedure of Phospholipases A2 from the Sea Anemone Condylactis Gigantea
Abstract
Marine coelenterate venom consists of complex mixtures of several substances, mainly proteins, for which phospholipase A2 activity has been described. This research study aims to test a two-step purification procedure for phospholipases A2 (PLA2) to filter enzymes for further characterization. PLA2 purification from the sea anemone Condylactis gigantean is conducted through a chromatographic affinity support MANA - Sepharose CL 4B with covalently immobilized phosphatidylcholine egg. The phospholipase A2 activity was verified by using qualitative TLC and a fluorogenic substrate. By means of the above-mentioned support, purification of three protein-based components can be conducted. These components obtained have molecular weights between 18000 and 14000, and at least one component possessing phospholipase A2 activity.
Keywords: affinity, phospholipase A2, Condylactis gigantea, sea anemone, protein purification.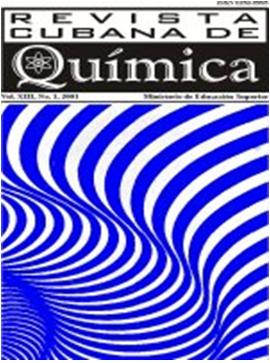 Downloads
How to Cite
Guisado−Bourzac, F., Romero−Del−Sol, D. L., Guisán−Seijas, J. M., González−Bacerio, J., Díaz−Brito, J., Martins−Soares, A., & Monte−Martínez, A. del. (2017). A Two-Step Purification Procedure of Phospholipases A2 from the Sea Anemone Condylactis Gigantea. Revista Cubana De Química, 29(1), 133–149. Retrieved from https://cubanaquimica.uo.edu.cu/index.php/cq/article/view/1997
License
This journal provides immediate open access to its content, based on the principle that offering the public free access to research helps a greater global exchange of knowledge. Each author is responsible for the content of each of their articles.