Comparison of methods using sulfuric acid for determination of total sugars
Abstract
This article presents a comparison between phenol-sulfuric acid method and two variations, that propose to vary the order of reagents addition or remove phenol reaction. It was performed several calibration curves to compare the slopes obtained from the straight-line equation. It was confirmed that the addition of phenol is not necessary for the quantification of total carbohydrates. The ability of the method to quantify different sugars (glucose, xylose, galactose and 1,3-β-glucan), the stability of the reaction, the agitation and the reaction volume were evaluated. A validation of calibration curve was made. It was concluded that the method for the determination of total sugars does not require the use of phenol and can reduce the final reaction volume of 8 mL to 1,3 mL. This research has a positive impact in order to reduce costs of reagents and the amount of wastes.
Keywords: carbohydrates, sulfuric acid, phenol, spectrophotometry.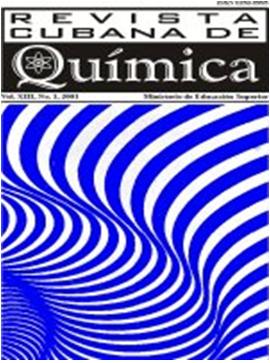 Downloads
How to Cite
López-Legarda, X., Taramuel-Gallardo, A., Arboleda-Echavarría, C., Segura-Sánchez, F., & Restrepo-Betancur, L. F. (2017). Comparison of methods using sulfuric acid for determination of total sugars. Revista Cubana De Química, 29(2), 180–198. Retrieved from https://cubanaquimica.uo.edu.cu/index.php/cq/article/view/2498
License
This journal provides immediate open access to its content, based on the principle that offering the public free access to research helps a greater global exchange of knowledge. Each author is responsible for the content of each of their articles.