Cinética de la pirólisis de residuos madereros ecuatorianos
Abstract
El uso de los alimentos como fuente de energía ha sido muy cuestionado y en este sentido, los residuos agroforestales muestran potencialidades. El objetivo del trabajo es caracterizar química y energéticamente estos residuos procedentes del Ecuador y estudiar la cinética de su pirolisis, como alternativa para su aprovechamiento. Se realizó análisis elemental, inmediato y se aplican técnicas de análisis térmico. El mayor contenido de carbón y menor humedad y cenizas de teca, favorecen su aprovechamiento energético, con respecto a Fernán Sánchez. Sus contenidos de nitrógeno y azufre inferiores al 1 % garantizan bajas emisiones de NOx y SO2 reduciendo su impacto ambiental. El uso combinado de ATG, TGD y CDB permiten identificar las tres etapas del craqueo pirolítico, la descomposición de hemicelulosa, celulosa y lignina respectivamente. Su estudio cinético demostró que la primera y tercera etapas están determinadas por procesos difusivos fundamentalmente y en la segunda prevalecen diferentes modelos cinéticos.
Palabras clave: residuos madereros, pirólisis, cinética, teca, Fernán Sánchez.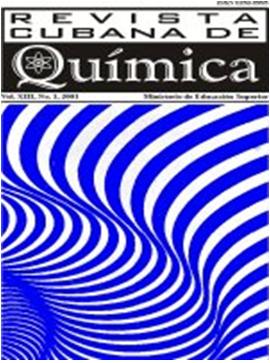 Downloads
How to Cite
Cantos-Macías, M. A., Quesada-González, O., Ross-Mesa, A., Brito-Soubanell, A. L., & Casanova-Gómez, A. (2018). Cinética de la pirólisis de residuos madereros ecuatorianos. Revista Cubana De Química, 30(3), 400–422. Retrieved from https://cubanaquimica.uo.edu.cu/index.php/cq/article/view/4114
License
This journal provides immediate open access to its content, based on the principle that offering the public free access to research helps a greater global exchange of knowledge. Each author is responsible for the content of each of their articles.