Evaluación de nanopartículas de ZnO para la separación de CH4-CO2
Abstract
El gas natural contiene diferentes tipos de gases como metano, etano, propano, butano, nitrógeno y dióxido de carbono, siendo el primero su principal componente. La separación del dióxido de carbono del gas natural se hace indispensable para su uso como combustible doméstico, industrial y de automotores. El uso de materiales porosos que sean capaces de adsorber preferencialmente el CO2 es una alternativa viable para obtener gas natural puro, que permite su empleo en dichas aplicaciones. Los materiales tradicionalmente usados como adsorbentes de CO2 son el carbón activado, las zeolitas y otros noveles como los enrejados metalorgánicos (MOFs en inglés). En el presente trabajo se evalúa la capacidad de adsorción de CO2 usando nanopartículas de óxido de zinc (ZnONPs) como adsorbentes atractivos, debido a su bajo costo, su gran estabilidad química y su amplia capacidad de funcionalización.
Palabras clave: nanopartículas de ZnO, adsorción, separación, área superficial.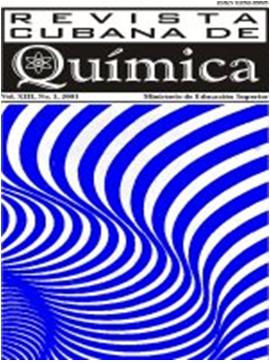 Downloads
How to Cite
Montejo-Mesa, L. A., Autié-Castro, G. I., L.Cavalcante Jr., C., Vilarrasa-García, E., & Díaz-García, A. (2017). Evaluación de nanopartículas de ZnO para la separación de CH4-CO2. Revista Cubana De Química, 30(1), 119–130. Retrieved from https://cubanaquimica.uo.edu.cu/index.php/cq/article/view/3165
License
This journal provides immediate open access to its content, based on the principle that offering the public free access to research helps a greater global exchange of knowledge. Each author is responsible for the content of each of their articles.