Antibacterial activity of fractions obtained from Cassia uniflora leaves against methicillin-resistant Staphylococcus aureus
Abstract
In this work the antibacterial activity against Staphylococcus aureus resistant to methicillin was determined and the phytochemical composition of bioactive fractions was obtained from Cassia uniflora leaves. Eight fractions were prepared by column chromatography from the chloroform extract of the leaves, which were subjected to determinations of the antibacterial activity by the Bauer-Kirby method and the phytochemical composition by phytochemical screening, thin layer chromatography and UV and IR spectroscopies. Two fractions showed antibacterial activity against Staphylococcus aureus resistant to methicillin. Secondary metabolites associated with biological activity could be flavonoids and coumarins. UV and IR spectra and comparison of the IR spectrum of the most active fraction with a database with more than 100,000 compounds suggest that the active component may be a coumarin, specifically an aminocoumarin.
Keywords: antibacterial activity, Staphylococcus aureus, methicillin, Cassia uniflora, secondary metabolites.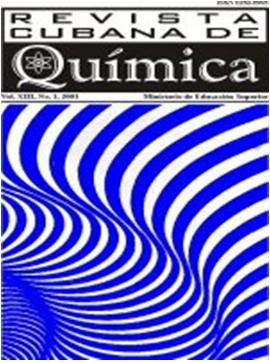 Downloads
How to Cite
Morales-León, J. A., Arias-Cedeño, Q., Torres-Rodríguez, E., Alarcón-Zayas, A., & Sariego-Tamayo, O. R. (2017). Antibacterial activity of fractions obtained from Cassia uniflora leaves against methicillin-resistant Staphylococcus aureus. Revista Cubana De Química, 29(3), 444–455. Retrieved from https://cubanaquimica.uo.edu.cu/index.php/cq/article/view/2960
License
This journal provides immediate open access to its content, based on the principle that offering the public free access to research helps a greater global exchange of knowledge. Each author is responsible for the content of each of their articles.